ALLIANCE PARTNERS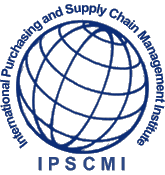 International Purchasing and Supply Chain Management Institute
IPSCMI, The International Purchasing and Supply Chain Management Institute, is the only organization of its kind offering a complete ¡°portfolio¡± of training, education, and professional certification programs offered throughout the world in all modes of instruction, including conventional public seminars, in-house seminars, online, satellite, and other distance learning modes.?IPSCMI is the ¡°brainchild¡± of Dr. LeRoy Graw, who created a predecessor organization with the same mission and scope of operations in 1989 called the ¡°National Contract Service Corporation¡± (NCSC).?NCSC ceased its operations in 1999 when Dr. Graw shifted his business focus from the US to Asia.?Because of its similar business scope, IPSCMI is in fact ¡°the son of NCSC¡±.?IPSCMI is a Limited Liability Corporation (LLC) in the State of Delaware, United States of America.?Its shareholders include such distinguished individuals/organizations as the American Purchasing Society, Singapore Purchasing and Supply Association (PASAS), CATTAN Services Group, Inc. and Jumanji Group, (US and China branches).?These organizations are, in addition, esteemed and valuable alliance partners of the IPSCMI.

American Purchasing Society
The American Purchasing Society is an organization of buyers, purchasing managers, executives, and others interested in the purchasing profession. It was founded in 1969 and has members from every state and 28 countries worldwide. Its objective is to improve the business purchasing function through education and its certification program. It was the first organization to establish a certification program for professional buyers and purchasing managers and its Certified Purchasing Professional (CPP) program is unique because it not only measures the competence of the applicants through a written examination, but it conducts reference checks to evaluate the applicant's business reputation. The Society's educational objectives are achieved through training programs and its own educational publications of interest to business and the purchasing community.
Blue Ocean Academy

BlueOcean?is an ISO 9001:2008 certified organization and a leading management training and educational consultancy firm. Blue Ocean has sparked the careers of thousands of professionals drawn from different industries who have displayed rare leadership qualities in challenging scenarios.
Blue Ocean specializes in designing courses that bridge the gap between infrastructure and knowledge, imparting futuristic skills to a new genre of industry leaders, shaping them into dynamic professionals in an increasingly competitive world.
Headquartered in the UAE with a strong presence in the UK, KSA, Qatar, Sri Lanka and India, Blue Ocean stands on an enviable reputation built on 16 years of training, 40,000 alumni worldwide, a global network of certified trainers, international affiliations and multinational partners.
At Blue Ocean, the mantra is simple. Professionals are trained to be experts in their field. Their skills are honed through a series of innovative training modules in a simulated work environment. It is an instantly rewarding experience and a passport to gaining recognition in a multi-cultural work environment. Training solutions are accurate, focused and designed specifically to make a world of difference to one¡¯s professional life. Clients/students get tremendous ¡®value for money¡¯ when they end up paying a very modest fee for the world-class training and the international certification that they receive.
Blue Ocean faculty makes learning an exciting and interactive process. Students are encouraged to push their limits and widen their horizons.
Once a student becomes a member of the Blue Ocean family¡ªhe is truly taken care of. He/she gets invitations for all free and educative seminars organized by Blue Ocean throughout the year, placement assistance, advice from Blue Ocean faculty panel while attending interviews, implementing projects, writing articles etc.
United Institute
Training Intermediary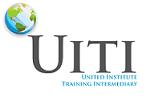 Investment in the Human Capital is a top priority of Jordan & the Middle East overall vision in achieving overall economic development and boom. continuous education through professional high quality training will create this solid efficient human resource base for a powerful economy. As part of meeting the growing business market needs for continuous & professional education, we established our training center in 2012 to offer the labor market with the needed professional assistance through our extended education programs in cooperation with specialized international Institutes.